A Scratch-Resistant Kitchen

A kitchen should be a place to gather with friends and family. To make beautiful memories over delicious food and wonderful company. Here are a few suggestions that we have on how to make your kitchen timeless through brilliant countertop choices.
At Valcucine we pride ourselves on having an innate understanding of people's requirements. This is the result of ongoing research on ergonomic innovations and finding creative solutions to modern kitchen design prerequisites. This gives us the opportunity to transform spaces and the way that they are used to be beautiful without losing out on the fundamental functionality. 
The materials we use go through continuous stringent quality testing to ensure that the spaces that we make last a lifetime. Every detail complies with our standard of excellence from the soft-close mechanism of the doors to the water-repellent chipboard base units that use indestructible silicone seals that prevent water and humidity from seeping through. 
Designing a timeless kitchen oftentimes comes down to the choice of finishes. Due to the heavy traffic that naturally comes with a working kitchen, it is important to choose countertop materials that can handle the heavy pots and pans that will find their way onto the kitchen counter. Even though creating a scratch-resistant countertop is always the goal, it isn't always possible depending on the material you have chosen. 
Choosing the best kitchen countertop:
Textured vs Polished
While stainless steel has the reputation of being a hard-wearing material, it actually scratches incredibly easily. Choosing stainless steel as a countertop in your high-end kitchen is therefore not a great choice as it will show every mark quickly. Whereas choosing a textured surface such as a quartz composite, marble, granite or ceramic will show scratches much less. It is suggested that you don't choose a polished surface if you are concerned about marks appearing in your kitchen.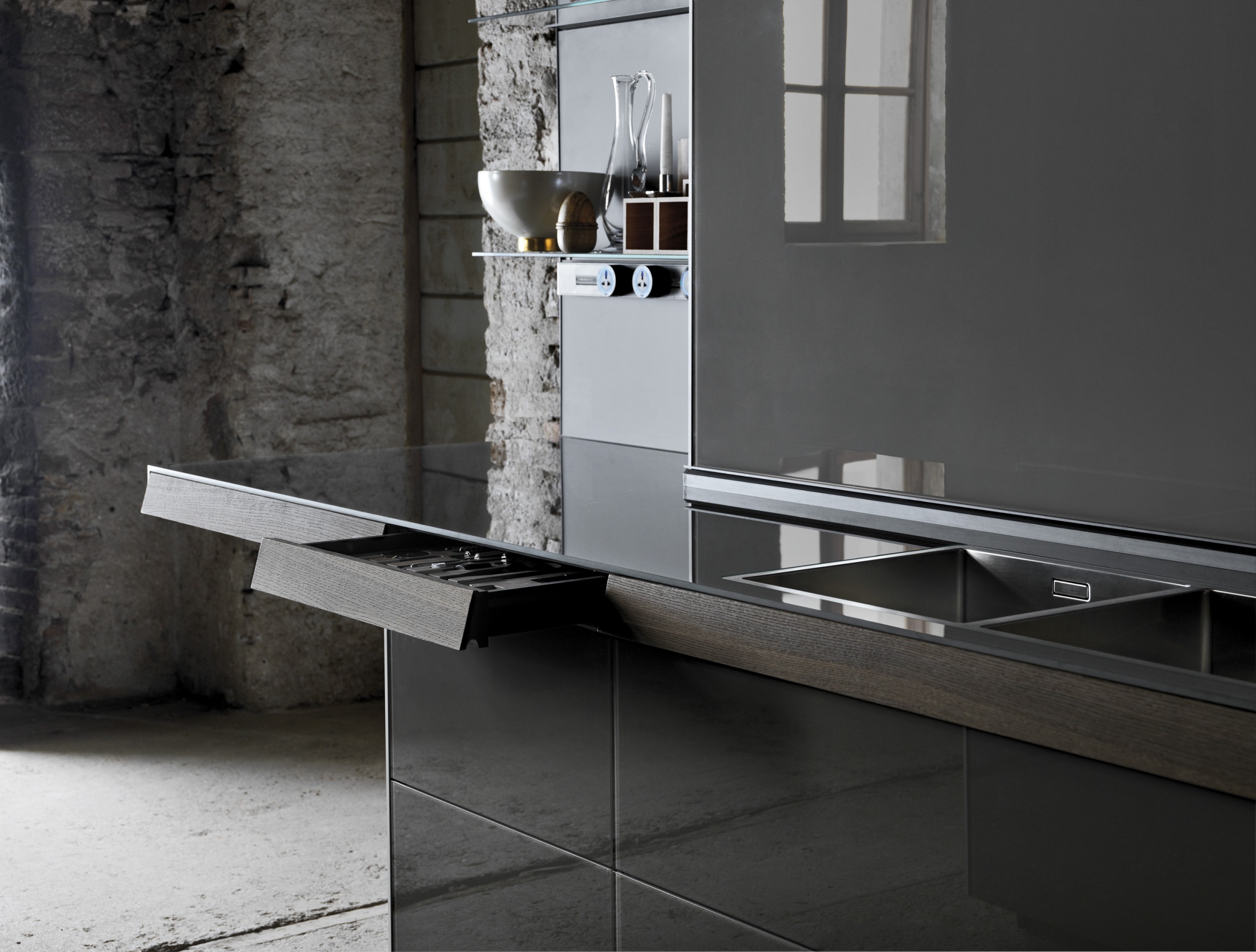 Colour
The colour choice of your kitchen countertops can make an incredible difference to the visibility of scratches. Through our testing processes, we have found that scratches were significantly less visible on light worktops than to those that were a darker colour.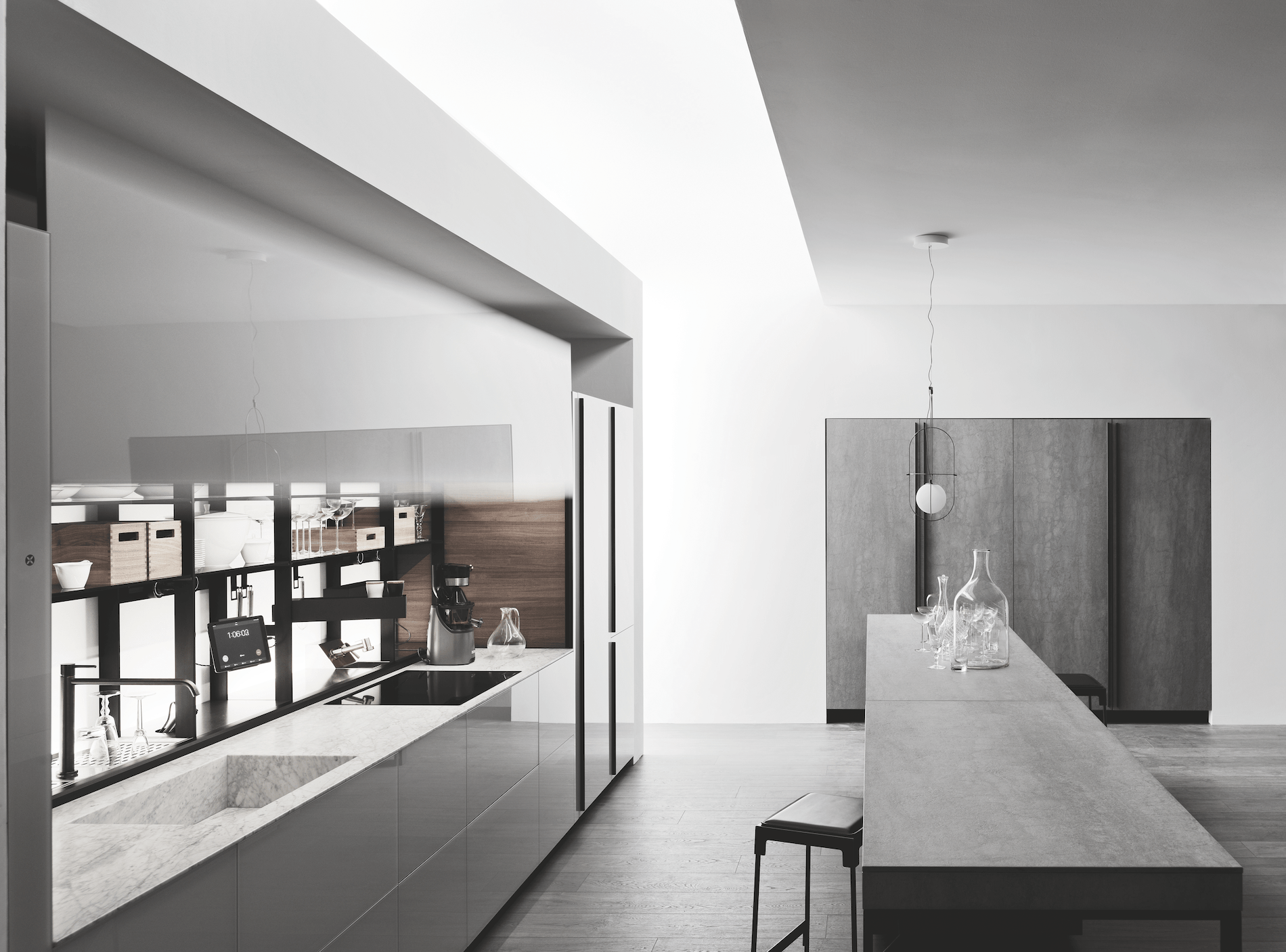 Movement
Talking about movement in kitchen design is a reference to the design of the material. A notable example of this is the veining that runs through marble that creates that pattern of movement through the stone. This pattern can also be found in composite materials that mimic natural stone. Countertops that feature movement, patterns or streaks through the design are preferable to solid colour tops if you want to lessen the visibility of the scratches.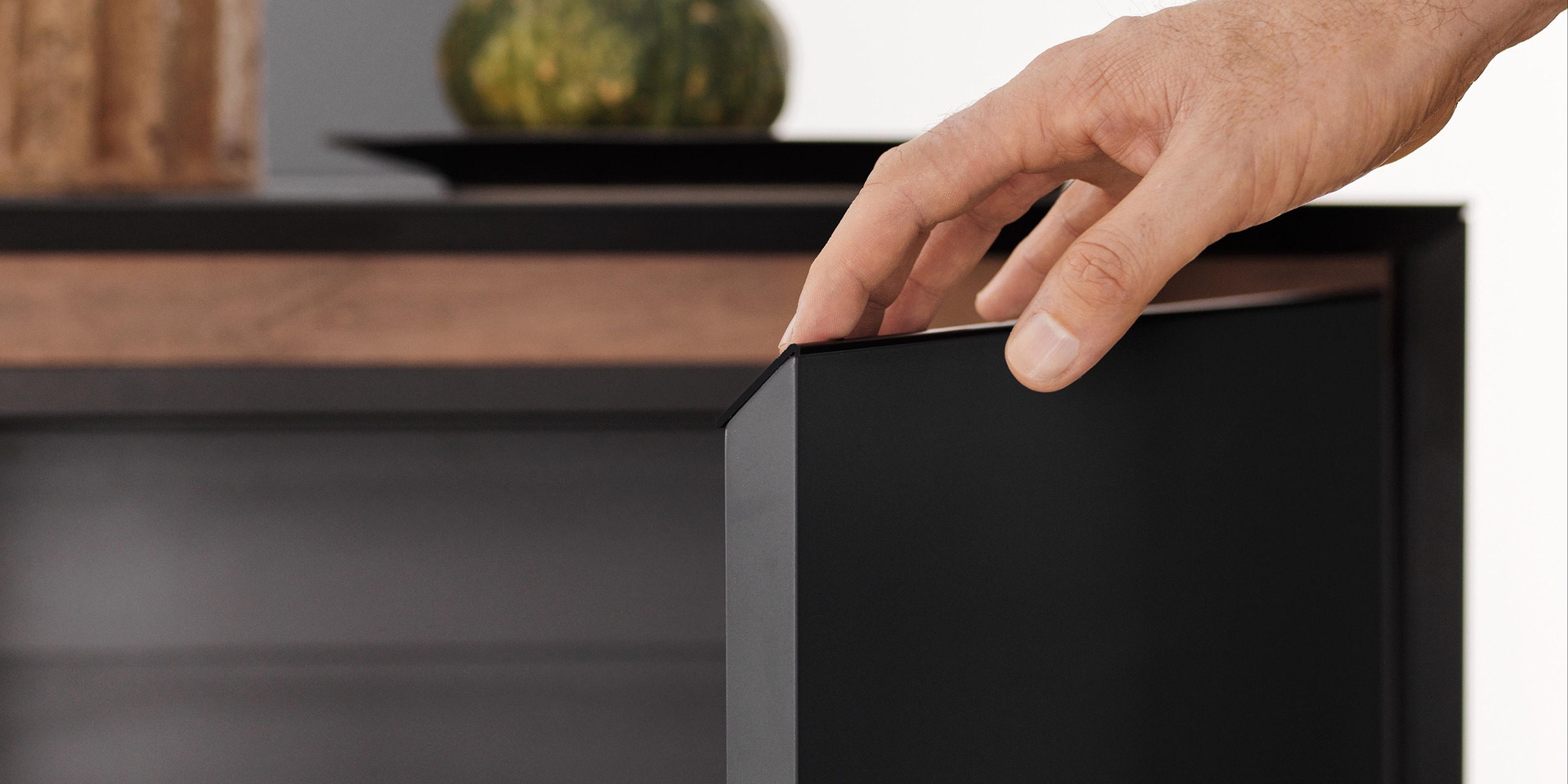 Repairs
While it is possible to repair any kitchen worktop surface, with the exception of laminates, it is imperative to consider the complexity and cost of these repairs during the decision-making process of your kitchen design. The easiest and most cost-effective surface to repair is acrylic resin-mineral composite tops. They can be repaired easily through sanding and repolishing the surface making it the most feasible choice- something to consider during the initial design meetings with our team.
We pride ourselves on our durability and reliability to make your kitchens truly unique and functional. This is why we present the option of an extended guarantee of our quality for 10 years. This guarantee covers the entire product, including the countertop, doors and hardware. 
---
Valcucine South Africa is proud to be part of  The Excellence Group  who join like-minded brands in the industry to make it easier for clients to complete their home by working with one company. If you would like to find out more about how we at The Excellence Group can help you, give us a call on  021 035 1737 or send us an email at connect@theexcellencegroup.co.za.
https://valcucinesa.co.za/wp-content/uploads/2021/10/Cover-1.jpg
1200
2400
https://valcucinesa.co.za/wp-content/uploads/2018/11/Valcucine-logos_2-600x158-transparent-cropped-530x86-300x49.png
2021-10-31 16:06:33
2021-11-08 16:22:17
A Scratch-Resistant Kitchen