Customising your Kitchen with Valcucine

Add a personal touch to your kitchen through our various customisation techniques. Read on to find out more.
The kitchen is an incredibly special space in the home, which is probably why it is referred to as being the heart of the home. Not only do we nourish ourselves in the kitchen, but this room also acts as an entertaining space and a place to spend time with family and friends. However, the kitchen is also a fantastic opportunity to express yourself creatively through the finishes and accessory details that you choose.
Each of these choices reflects your personality in some way- here are a few ways that we are able to help you add a personal touch to your kitchen.
How to add Personal Touches to Your Kitchen
1. Genius Loci Drawers
Gabriele Centazzo, designer and co-founder of Valcucine, references the beauty of ancient crafts to create customised embellishments of the Genius Loci drawers. These drawers are found in Valcucine's open-plan luxury kitchen to conceal secret drawers, similar to those found in old writing desks. The marriage of tradition and sophistication emerges with sophistication and functionality. The customisations for the desk drawers are available in marble, glass and copper.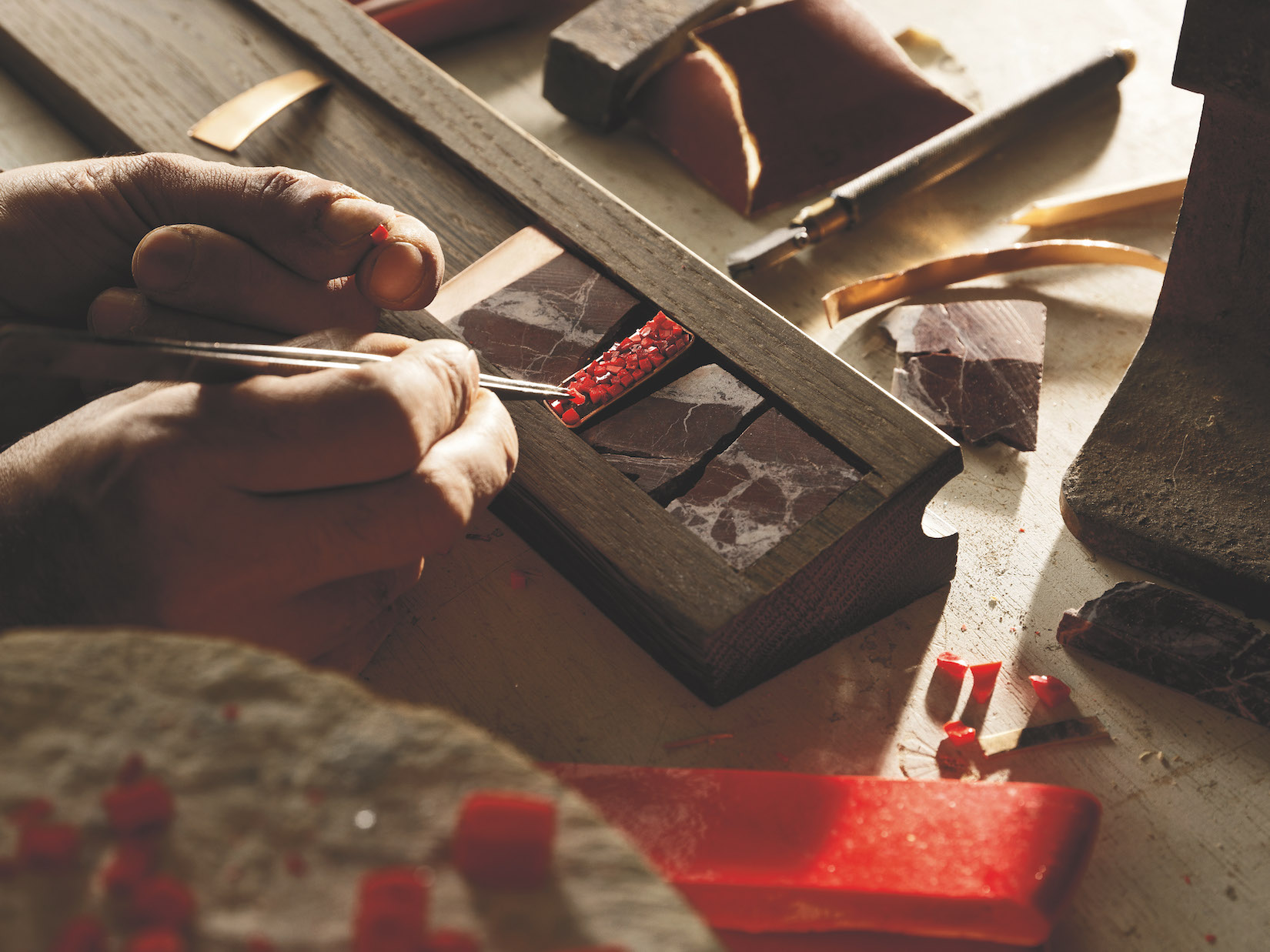 2. Drawer Interiors
One of the best ways to create an efficient kitchen is by being organised. Valcucine's drawer interiors can be organised differently by simply changing the position of the modular walnut inserts. In typical Valcucine fashion, they glide in and out effortlessly with mechanisms that will stand the test of time.
3. Vitrum Arte
Vitrum Arte brings imagination and creativity into your kitchen, as we embellish designs onto cabinets. The creative opportunity is endless with many designs available to you from standard drawings to your own commissioned work from one of your favourite artists. We are able to do this through the decorative inlay technique for Vitrum Arte which involves applying designs to glass and can only be done by hand.
Choosing to add personal touches through handicraft techniques is a great way to ensure the longevity of your kitchen. As when you add more of yourself to the room it contributes to creating a greater bond of affection with the kitchen, thus prolonging its life-cycle and its durability.
---
Valcucine South Africa is proud to be part of  The Excellence Group  who join like-minded brands in the industry to make it easier for clients to complete their home by working with one company. If you would like to find out more about how we at The Excellence Group can help you, give us a call on  021 035 1737 or send us an email at connect@theexcellencegroup.co.za.
https://valcucinesa.co.za/wp-content/uploads/2022/01/Customising-your-Kitchen-with-ValcucineCover.jpg
1267
1900
https://valcucinesa.co.za/wp-content/uploads/2018/11/Valcucine-logos_2-600x158-transparent-cropped-530x86-300x49.png
2022-01-31 11:36:31
2022-01-31 11:36:31
Customising your Kitchen with Valcucine