ECO-SUSTAINABILITY – MORE THAN A MISSION

Read the below Q&A to find out how Valcucine has made sustainability part of our design ethos
How important is environmental awareness to your brand and what are the steps you/the brand have taken to minimise any negative impact on the environment during manufacture?
Environmental awareness can be seen as a foundation for Valcucine's three brand principle implementations. We consider the user's wellbeing through using non-toxic environmentally conscious materials, timelessness through designing long lasting kitchens that are beyond the design trends and innovation in order to continue developing our sustainable solutions to design faced problems.
What materials (for countertops, cabinets, flooring etc) should homeowners focus on when looking to create an eco-friendly, sustainable kitchen space and why?
One approach that Valcucine had to offer is the fully recyclable glass an aluminum kitchen, where our doors consist of an aluminum frame with a 2mm/5mm panel mounted in front of the frame. This results in a lighter door front outcome with less material used. In the Invitrum Carcass we use tempered glass for countertops, cabinets and shelves; along with aluminum for the different joints.
What are the biggest changes homeowners can consider making in their current kitchen spaces to make them eco-friendlier and/or sustainable
Every small decision makes a difference, from things like smart appliance choices such as induction hob instead of electric hob, to doing research about your potential kitchen supplier's environmental certifications and how they are working on saving the environment through design.
What are some of the more exciting innovations to help create more eco-friendly kitchen spaces? What can homeowners look forward to in the future to help them take better care of themselves and the planet?
The Valcucine product continues to focus on the end user's wellbeing parallel to the environment's wellbeing, as we bring through factors such as material reduce and non-toxicity in almost every aspect we can. Even though our ergonomic Logica system may take some more space, it inevitably uses less material that adheres to the Japanese standards of a non-toxic material.
Which materials are the best choice for possible re-use or recycling in the future as far as flooring, furniture and countertops are concerned?
Glass happens to be one of the few 100% recyclable materials which can also be recycled multiple times without having an effect on its lifespan. Valcucine's biggest component is the use of glass in so many different ways, while still giving it a 10-year warrantee regardless of people's glass fragility stigma.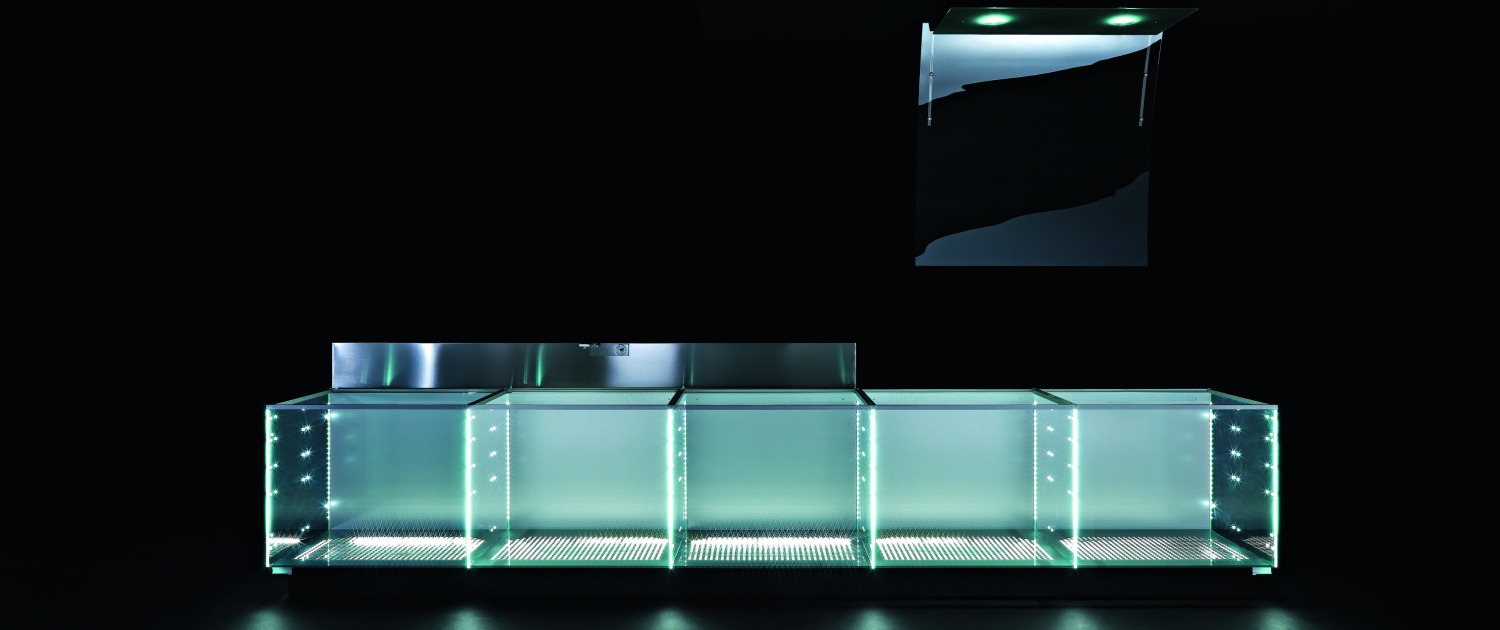 https://valcucinesa.co.za/wp-content/uploads/2018/09/2.About-Page_Well-being-5520x3680-cropped-1920x1080.jpg
1080
1920
https://valcucinesa.co.za/wp-content/uploads/2018/11/Valcucine-logos_2-600x158-transparent-cropped-530x86-300x49.png
2020-06-29 16:44:00
2020-10-07 10:37:20
ECO-SUSTAINABILITY – MORE THAN A MISSION