In Harmony with the environment
In Harmony with the environment
Improving the well-being of man means respecting the richness of our environment and uniqueness of our planet.
We can produce many examples that show how research to increase sustainability has always promoted innovation, i.e. the type of innovation that results in a continuously improved product.
An example of this is Artematica, which revolutionised the kitchen door concept as the first door in the world to have an aluminium frame, invisible from the outside and made with an aesthetic panel of 5mm thick HPL(High-pressure laminate). Artematica was also the first 100% recyclable door made from glass and aluminium with no visible frame or hinges as well as the first door with a system that conveys water without getting wet. It then evolved into an even slimmer door: Ricicla, again with an aluminium frame but a panel that was only 2mm thick. Today, the door has evolved into Riciclantica, a single-material door made from 100% aluminium with a 2mm thick aesthetic panel that is water-, steam- and heat-resistant.
Nowadays, not only does innovation mean combining functionality and aesthetics but also adopting a conscientious use of materials:  this is how the, 100% recyclable, Invitrum glass base units were achieved. They are completely devoid of formaldehyde emissions, do not use double side panels and have been designed to be easily disassembled and reused or recycled at the end of their life cycle.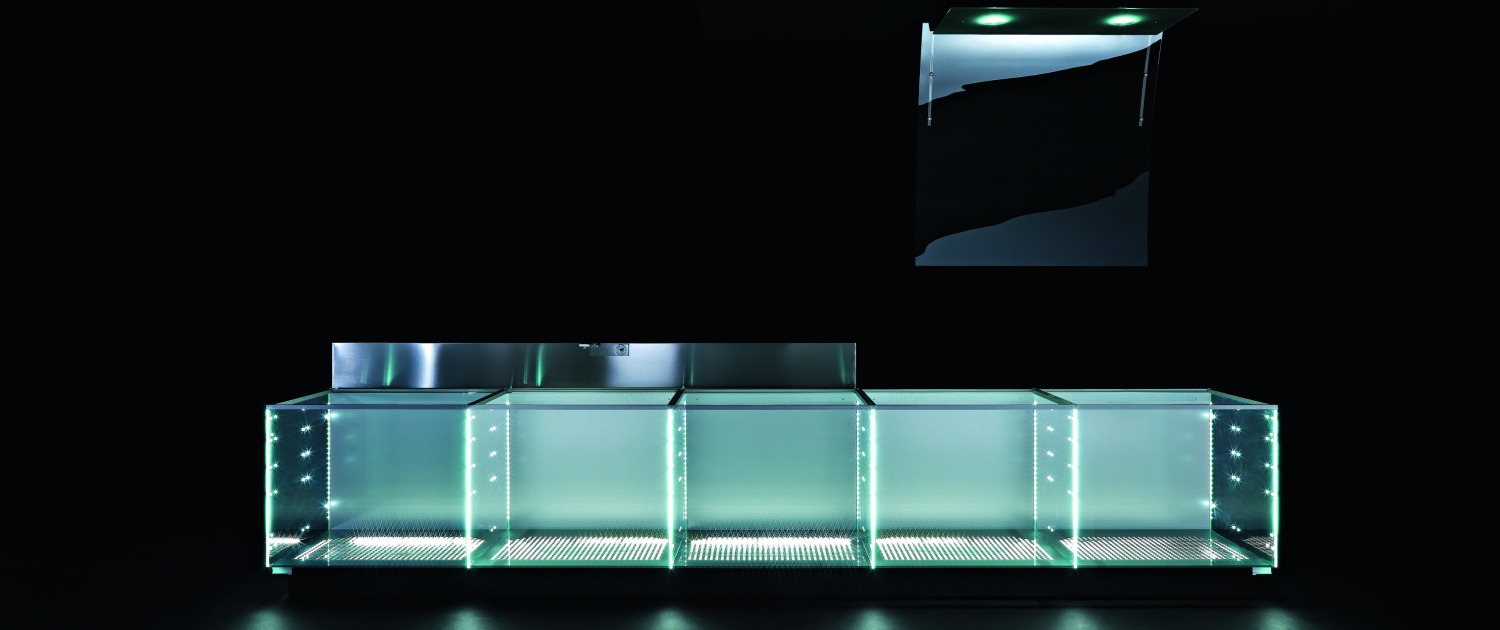 https://valcucinesa.co.za/wp-content/uploads/2020/03/Invitrum_0078-lavoro-1-scaled.jpg
1999
2560
https://valcucinesa.co.za/wp-content/uploads/2018/11/Valcucine-logos_2-600x158-transparent-cropped-530x86-300x49.png
2020-03-29 11:35:54
2020-10-07 10:52:29
In Harmony with the environment